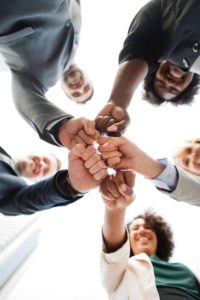 Engaging Communities South West (ECSW) grew in response to increasing demand for our expertise within Torbay and the wider South West region.
ECSW works to help communities transform the way local services are designed and delivered, by offering engagement, evaluation, communications support, digital support, training and advice to the statutory, voluntary and private sectors.
We also manage the contract for award-winning independent health & social care community champion Healthwatch Torbay, and run a number of different projects in the community.
We have an experienced team of paid staff, trained volunteers and community researchers ready to work with you to improve your services and extend your reach.  We also have a bank of associates who bring additional capacity and expertise as required.
ECSW is a not for profit organisation offering services at a price you can afford.
Please click the tabs above to view our team, track record and testimonials or click here to see the different services we can offer.
You can also subscribe to our e-News by clicking here.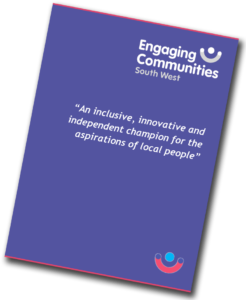 FOR MORE INFORMATION OR TO DOWNLOAD OUR ORGANISATIONAL BROCHURE, PLEASE CLICK HERE OR THE IMAGE ON THE RIGHT