Welcome our newest colleague!
14.06.2021
How do we make BAME lives matter at Torbay Council?
How do we make BAME lives matter at Torbay's public organisations?
How do we make BAME lives matter in Torbay's community and voluntary sector?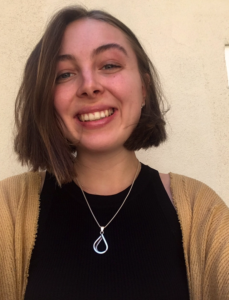 To help us  answer these and other vital questions, Emilia Smith has joined the Engaging Communities South West team in a brand new role.
She's our BAME Engagement Network Officer and her aim is to develop that Network, supporting the BAME community in Torbay's public, private and community sector, working alongside the newly formed Torbay Racism Review Panel.
The initial funding for this new role has been provided by Torbay Council and Devon and Somerset Fire and Rescue Service, and Emilia's work will now include working to co-produce an engagement plan while acting as a main point of contact for all Torbay's public, private and community organisations looking to engage with the BAME community.
It's an exciting and challenging role, empowering communities by ensuring that their voices are heard and, importantly, that action is taken when it clearly needs to be.
We spoke to Emilia about her work and she told us, "It's a privilege to be part of the team! I am very excited to work with our local communities. Through  listening, understanding and working together, I believe very positive changes can be made."
"I am working with the Torbay Racism Review Panel, so if you are from a Black, Asian or ethnic minority community in Torbay, I would really like to hear from you about any changes you want to see in Torbay, anything you would like attention to be drawn to or anything you are not happy with."
"We will be building a network, run by local community members, guided by the issues you raise with us here. So please email me with any ideas or concerns, or if you would like to be part of the network, via: emilia.smith@engagingcommunitiessouthwest.org.uk".