JOB VACANCY – Volunteer Board Trustee Member
26.01.2021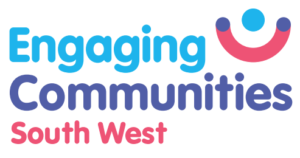 Do you want to help local people and your community?
Can you spare some time to support a new, exciting, and dynamic charity?
Are you interested in improving health and wellbeing for all in your area?
Healthwatch Torbay and Engaging Communities South West are a not-for-profit organisation offering a wide range of services, including engagement, evaluation, communications support, digital support, training, and support to the local statutory, voluntary, and private sectors.
We work closely with voluntary and charity groups, local NHS organisations, Devon Clinical Commissioning Group, primary care organisations, public health, and the local authority to support stakeholders in improving health and wellbeing for all in our local community.
Engaging Communities South West has grown in response to increasing demand for our expertise within Torbay and the wider South West region. Our focus is to make sure we have strong networks and that we are engaging with our local community effectively.
We have an experienced team of paid staff, trained volunteers, Trustees, and community researchers, plus a bank of associates who bring additional capacity and expertise as required. Creating an organisation that is rooted in the community and responsive to their needs is a priority for us, which the Board plays an integral part in this.
We are looking to recruit high calibre, dynamic new Board Trustees to continue our work and play a pivotal role in improving local communities. We are very excited at the prospect of welcoming passionate new members to our team, so if you are keen to be involved and make a difference, we would be delighted to hear from you.
We are particularly keen to hear from local people that have either business or finance knowledge or a general interest in the health and wellbeing of our local communities. If you would like to take part in this great opportunity and think you could help then please get in touch.
If you would like a confidential informal discussion about the voluntary role, please contact info@engagingcommunitiessouthwest.org.uk or freephone on 08000 520 029 to arrange a suitable time.
For a copy of the application pack please email info@engagingcommunitiessouthwest.org.uk or click here to download.
You really could make a big difference.