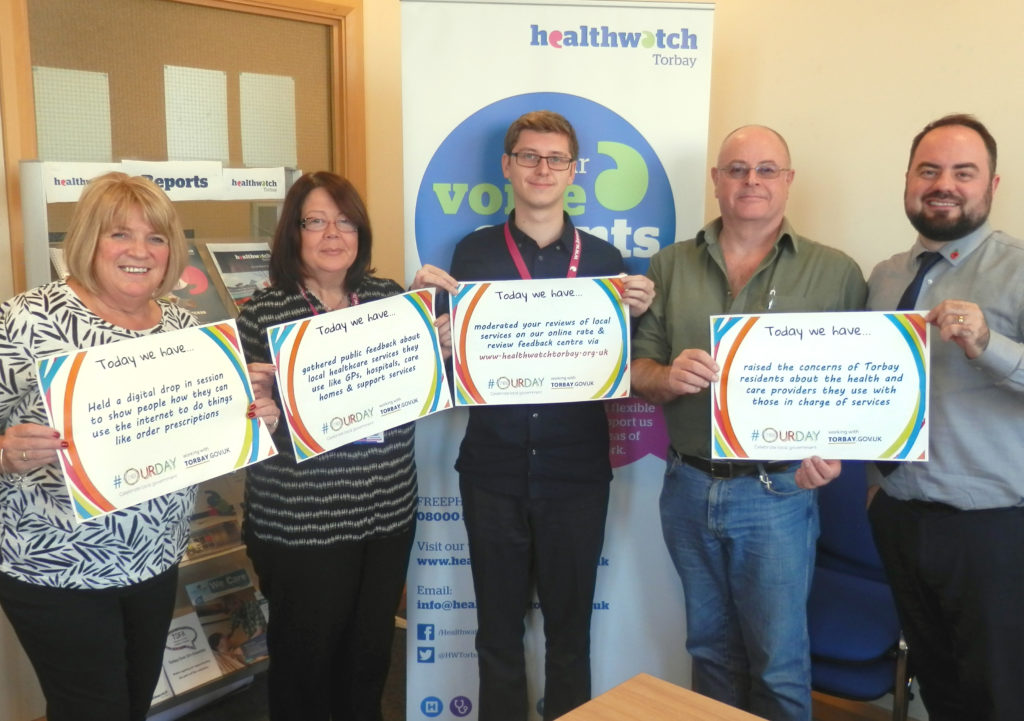 You will see from our About Us page that we have grown considerably since we were established in 2012.
The majority of our work during that time has been our contract with Torbay Council to deliver the statutory requirements of the Social Care Act, providing a consumer voice for health and social care in Torbay under the banner of the independent award-winning charity, Healthwatch Torbay.
We also provide a variety of other services and have increasingly delivered high quality commissioned pieces of work for a range of providers.  Our impact can be seen in examples of our most recent work, available to view in detail by clicking the text below.